I'm glad you stopped by for a visit! I built my home page to let you know a little about me, what I think about things (gets a little whacky at times), where I'm from (the great state of Louisiana) and the things I enjoy doing.

I got the nickname Peekaboo shortly after I began my career in the newspaper industry in 1981. Being in the advertising department, it seemed that I was seen practically every where. A few people started calling me Peekaboo because they said that they expected me to show up at any time and say "Peekaboo, I see you".

Be sure to visit my BrainWaves page to find out about my being kidnapped at age four, my life in an abusive marriage, how I got out of it, my thoughts on life in general and you can read my poetry pages. You will find the link to it and all of my other pages near the bottom of this page. While you are here please be kind enough sign my Guest Book and let me kow what you think of my site. Leave the address to your site in it so I can visit your site and sign your Guest Book. Thanks!!!

On this site I will have things that I hope you will find useful. I will include links to other sites that I have found helpful to me as I began to create my pages. There are a lot of them out there and most of what I have included will be sites that offer free-for-your-use items.
Peek-A-Boo...Oops...I hope you weren't trying to read this section of the page!!!

Yes, I really do have a black and white tuxedo cat and he acts just like this. If I'm reading something he tries to get between it and me. When I'm on the internet he tries to sit on the keyboard...LOL. He loves and demands attention. But let me not be doing anything and want to play with him...it's no, of course. I have loved him since I rescued him from the side of the road eight years ago and will keep putting up with his finicky ways because I enjoy his company most of the time...LOL. To see a picture of all 24 plus pounds of him CLICK HERE. Oh, by the way, please excuse the rips in the page as you read on. I couldn't get the "Boss" off of the keyboard again.



Let me get a few things out of the way before you get to know me better. It seems that I get asked the same questions over and over once people find out that I'm from Louisiana. Yes, there are still some areas in our great state where people have to go by boat to reach dry land to get to their car or truck so they can go to town. No, not eveyone here practices VooDoo or believes in it. Many people here do believe in and go to a treatuer to get a wart removed, a headache cured and various other ailments. No, I'm not a practicer of VooDoo or a treatuer, so don't write asking for a spell, a gris gris or a cure.

Yes, alligators do occasionally get disoriented and leave the swamp and end up in town. Not to worry though, the game warden quickly rounds them up and returns them to the swamp. No one ever gets eaten by one. In fact, we eat them. There is nothing quite as tasty as an alligator that is fried, barbequed or put in a sauce piquante. Enough of all that. Let's move on.

By the way, my name is Sherry and I'm Cajun. I am the mother of two very beautiful daughters. I am also a grandmother. My girls are the most important part of my life. I love them with all my heart and soul. They are my reason for living. If you'd like to see a picture of my beautiful Guardian Angel, my gorgeous Angelic Daughter, my precious Little Angel, my Newest Angel and me CLICK HERE.

I live in Baton Rouge, Louisiana. It's a pretty cool place to live. The friendliest people in the world live here. Cajuns are just that way. They will go out of their way for others. The food is great here. There always seems to be a festival somewhere where people can "pass a good time at the fais do do".

All Cajuns like to have a good time and I am no exception. I get involved in a lot of local and international events. The one I enjoy the most is the Giant Omelette Festival held annually in Abbeville, Louisiana. For more information on it click here on GIANT OMELETTE FESTIVAL.

Perhaps you'll get to come to the Omelette Festival someday or maybe even the world famous Mardi Gras. What a blast Mardi Gras is! It's got to be the biggest and best party in the entire world. I thoroughly believe everyone should experience Mardi Gras at least once in their life. I feel very lucky that I live here and can celebrate it every year.



I was the publisher of the 1998 Louisiana Newspaper of the Year, the West Side Journal for four years. The newspaper is weekly publication carrying a Thursday date. I had a staff of four and was very proud of all the hard work my staff accomplished every week to produce the West Side Journal of Port Allen, Louisiana. I served on the Louisiana Press Associaton Board of Directors for three years. If you have any questions about newspapers in Louisiana you will find a link to the LPA web site below.




I, like so many here, enjoy LSU sports. The LSU Tigers have a lot of dedicated fans - win, lose or draw. I know because even though I get upset over a particular game, you will always find me, like all the other fans, cheering them on again. You will also see us wearing "purple and gold" at all the games. We are fortunate to have a very good publication called Tiger Rag to keep us posted on LSU sports. If you are interested in reading more on LSU sports click here on "TIGER RAG". GO TIGERS!!!



I created Holiday and other upper right corner image email backgrounds for WebTV users. I also Graphic Links and Help pages. To visit those pages click on the links below and then choose a page from the index at the bottom of that page. I hope you enjoy the corner background images. I had a lot of fun creating them to share with you. I hope you will find something you like enough to use. Have fun!!!



Thank you Bill for this Millennium Award!




~~~~~~~~~~~~~~~~~~~~~~~~~~~~~~
Thank you Bruce for this award!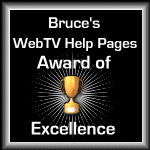 ~~~~~~~~~~~~~~~~~~~~~~~~~~~~~~
Thank you Taz for this award!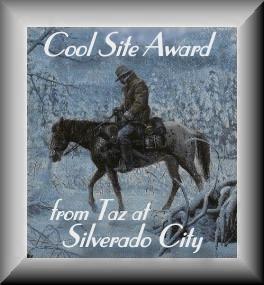 This site has a nice "Cajun" page.

~~~~~~~~~~~~~~~~~~~~~~~~~~~~~~
I Am A Proud Member Of:




Phenomenal Women Of The Web
To view my other pages click on one of the links below.
BRAINWAVES
Here is where you
find out about me
PEEKABOO'S FRONT PAGE
PEEKABOO'S SPECIAL ANGELS
PEEKABOO'S LINKS
Graphics & Help
PEEKABOO'S EMAIL BACKGROUNDS
AWARDS THAT I HAVE WON
clickable links to great web sites
WIN PEEKABOO'S AWARD
LOUISIANA LINKS
ALT DISCUSS LOUISIANA
(a WebTV Newsgroup)
CITY OF BAATON ROUGE
INFO LOUISIANA
(Entry to state
government)
LOUISIANA PRESS ASSOCIATON
LOUISIANA STATE UNIVERSITY
NFL-NEW ORLEANS SAINTS
PUBLIC RECORDS SEARCH SYSTEM
SOUTHERN UNIVERSITY
SWAMP POP MUSIC